Our Team
iLawRecruiting is a "non-traditional" legal recruiting firm that provides affordable, professional, and confidential attorney, paralegal and firm administrator search services for law firms across the country. It is a team comprised of affiliated law firm consultants working in legal markets across the United States who all share a common goal: to connect our clients to the highest quality legal talent and do so at an affordable cost.
Founder & President
David Phelps
Just as iLaw Recruiting is a "non-traditional" recruiting firm, David Phelps, MBA, is not a traditional recruiter. As an entrepreneur, law firm consultant and practice management expert, David already had a successful career as President of Phelps Legal Consulting . In his consulting work with his attorney clients he recognized a need in the legal community for recruiting services by a true expert in the "business" of law. He founded iLawRecruiting by bringing together a network of peer law firm consultants who could also provide recruiting services to select clients.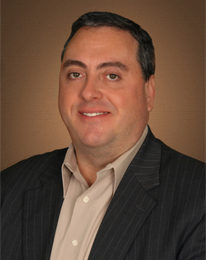 Prior to founding iLaw Recruiting, David co-founded Phelps Legal Consulting with his father, J.R. Phelps, known as the "godfather of practice management". In addition to his recruiting and law firm consulting work, David is a regular speaker on topics such as law firm staffing, legal marketing , law office technology and law firm financial management. A graduate of the University of Florida, David resides in Atlanta, Georgia with his wife and twin sons.
(678)595-8738 (office)
Essay Writing Service (ET), located in Rockford, IL company that excels in essay editing and formatting It is located. Essay Writing Service (ES) https://www.criteriaseguros.com.br/2021/05/25/how-to-write-a-college-application-essay/ gets top billing as the top essay writing service in the United States mainly because http://www.lida.si/2021/05/19/argumentative-essay-construction/ of its high standard writers, quick, http://coarco.com.py/info-science-task-these-really-are-the-vital-factors/ efficient delivery, and reasonable prices. They provide a variety of types of payment options, and will collaborate with students on individual https://onefootball.com/en/news/ranking-the-five-favourites-to-sign-romelu-lukaku-this-summer-32754237 projects. ETS is one of the most affordable services for essays http://zhzczb.com/?p=2200 that start at $9.95 per essay. ETS offers significant discounts for students who require a large number of essays.